Discover the Best Pentel Recycology / Découvrir le Meilleur Recycologie Pentel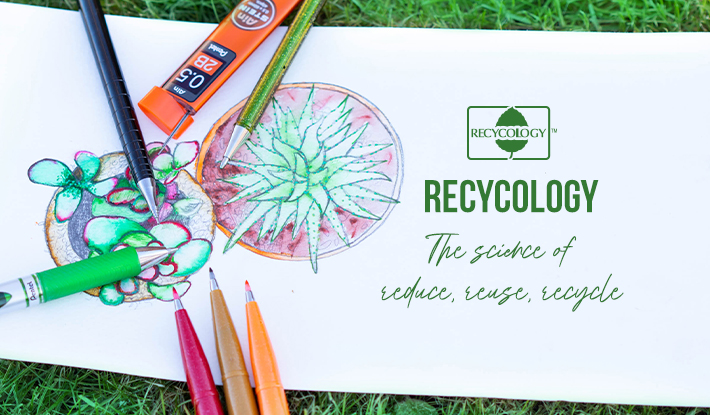 Discover the Best of Recycology! Pentel Canada is continuing its long-standing commitment to sustainability and social responsibility with Recycology™, an umbrella brand for its eco-friendly products.
• Recycology™ products have a minimum of 50%* recycled materials by weight.
• Many products are refillable to further lessen their environmental impact.
• Look for the green Recycology™ symbol to find these great products.
Découvrir le Meilleur de Recycologie ! Pentel Canada s'engage à la durabilité et à la responsabilité sociale avec Recycologie, la marque unique pour ses produits écologiques.
• Les produits Recycologie sont faits d'au moins 50 % de matières recyclées.
• Plusieurs de nos produits sont réutilisables afin de diminuer les impacts négatifs sur l'environnement.
• Cherchez le symbole Recycologie en vert pour trouver ces excellents produits.
The Pentel Path to RECYCOLOGY™
Le Chemin Pentel à RECYCOLOGIE™

Pentel created the Recycology™ program to enhance its mission of helping the environment by creating less waste and increasing recycling activity. At Pentel, we recognize that our natural resources represent our future. We are working hard to make a positive contribution to the environment by minimizing our use of natural resources.
Pentel a établi le programme Recycologie afin d'aider l'environnement en réduisant les déchets et améliorant le recyclage. Dans Pentel, nous reconnaissons que les ressources naturelles sont indispensables au futur. Nous travaillons fort pour apporter une contribution positive à l'environnement en réduisant au minimum notre consommation de ressources naturelles.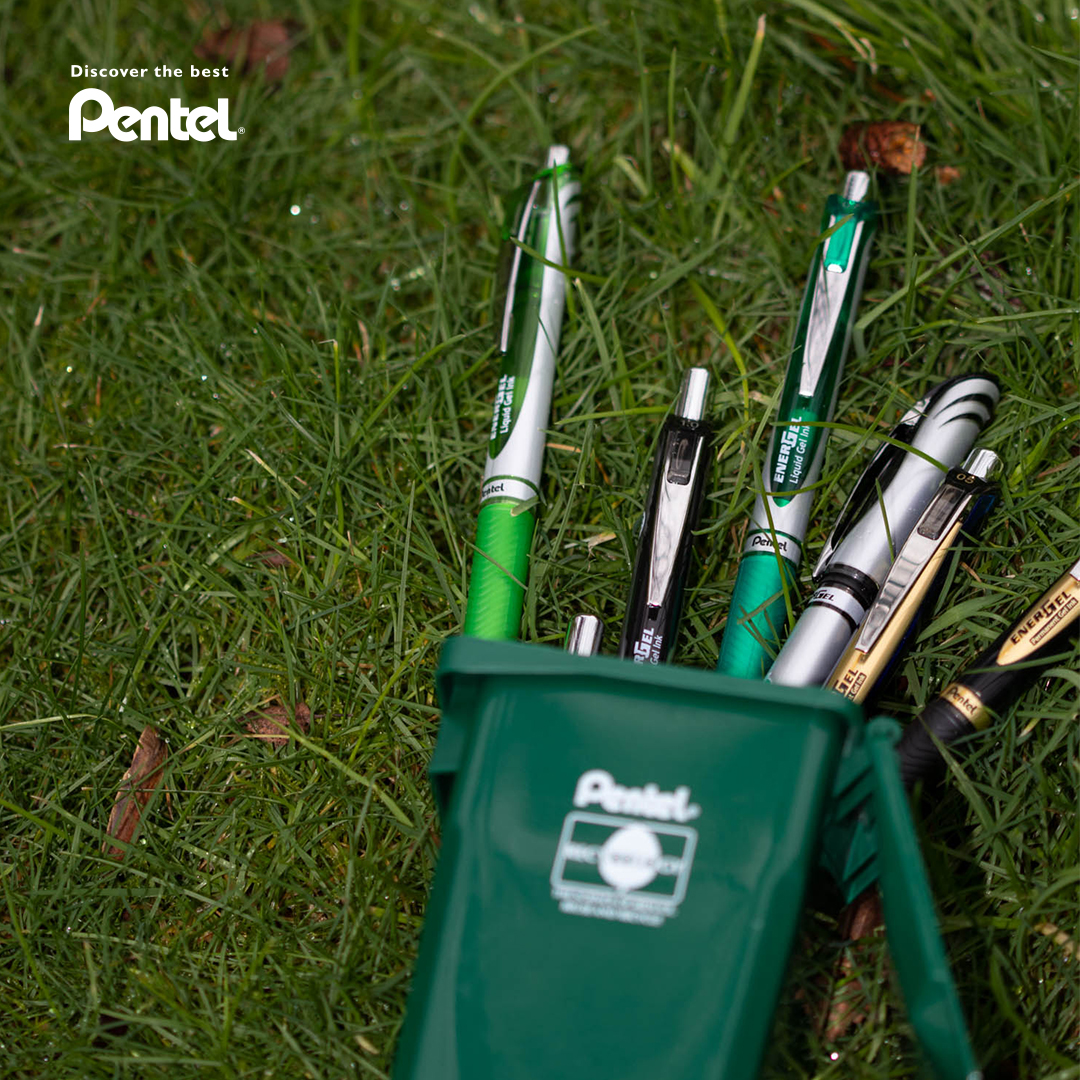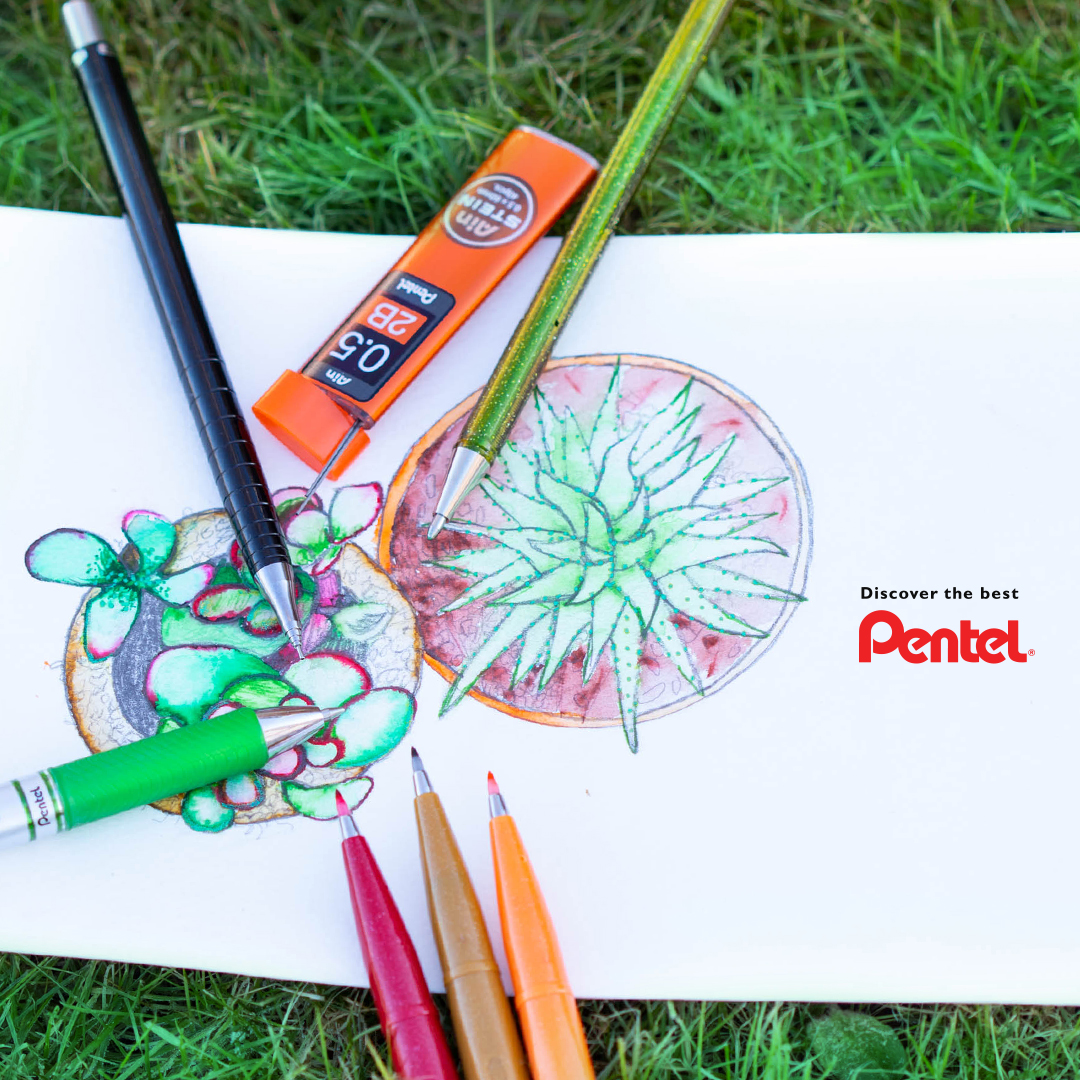 Pentel is focused on protecting natural resources and the environment at all stages of the manufacturing process. In our Recycology™ products, we ensure that all products meet strict environmental standards and use both recycled content and post-consumer recycled content in these products.
Pentel se concentre sur la protection de ressources naturelles et de l'environnement dans toutes étapes de la fabrication. Avec nos produits Recycologie, nous nous assurons que les produits respectent des normes vertes et qu'ils utilisent le contenu recyclé après et avant la consommation.
Recycology embodies the 3Rs and we hope that you do too: Reduce, Reuse and Recycle.
Recycologie incarne les 3 R's et nous espérons que vous les incorporez également. Réduire, Réutiliser et Recycler.
Where to Buy Pentel Recycology Products:
Où acheter les produits Recycologie de Pentel :
National Retailers/
Détaillants nationaux
Wholesalers/
Grossistes
Be sure to check at your local stationery stores and request Pentel Products, you can find who carries our products in your area here
Regardez dans les magasins proches de papeterie et demandez les produits Pentel. Vous pouvez trouver nos produits dans votre région ici