Discover the Best! Pentel Pencils / Crayons Pentel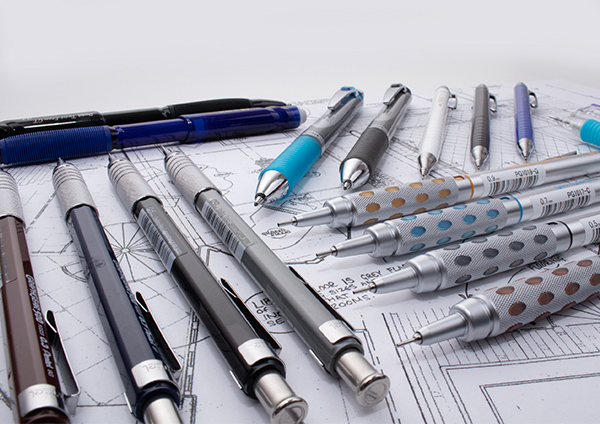 Discover the Best with Pentel Pencils

Découvrir le meilleur avec les crayons Pentel
Pentel's dedication to developing innovative materials is what drove the development of the world's first mechanical pencil that uses a lead advance button. The goal was to create a pencil that eliminated the need to constantly sharpen. Even today this model is still sold in markets all over the world, including Canada!
Grâce à son dévouement pour l'innovation, Pentel a développé le premier porte-mine du monde. On n'a besoin que de cliquer sur un bouton pour faire avancer la mine. On a visé à créer un crayon qui élimine le besoin de tailler constamment. Aujourd'hui encore ce même modèle se vend dans plusieurs pays du monde, y compris au Canada !
  
Pentel Canada carries a wide range of pencil types for different needs.
Pentel Canada offre une grande variété de crayons pour des besoins uniques.
From writing to drafting to drawing, our pencils boast features that are unique and top quality. We are the only company in the world that carries 0.2mm lead. Our Orenz sliding sleeve technology ensures that you have the smoothest experience with such a fine detail pencil. Our Graphgear series is made with high-quality metals which provide balance and weight for the person using them. They are favoured by people using them for technical drawings. The Energize series is a visually appealing match to those who also enjoy our Energel pens. Twist-Erase pencils boast a long eraser for those needing to adjust and correct without the eraser quickly wearing down.
Conçus pour l'écriture, la conception et le dessin, nos crayons se dotent de caractéristiques uniques de haute qualité. Nous sommes la seule entreprise qui vend la mine 0,2mm. Notre dispositif Orenz de canon protecteur coulissant permet une écriture très douce, même pour les détails fins. La série Graphgear est faite de métaux de haute qualité, ce qui fournit un équilibre et un poids suffisant pour l'utilisateur/trice. Excellent pour les dessins techniques. La série Energize est une bonne recommandation pour ceux qui aiment nos stylos Energel. Les crayons Twist-Erase ont une longue efface, pour corriger des fautes sans qu'elle s'use vite.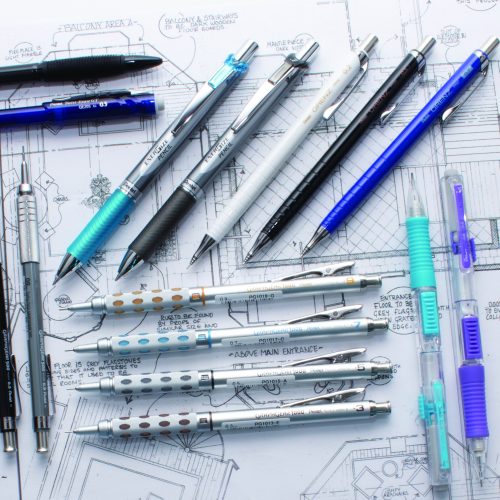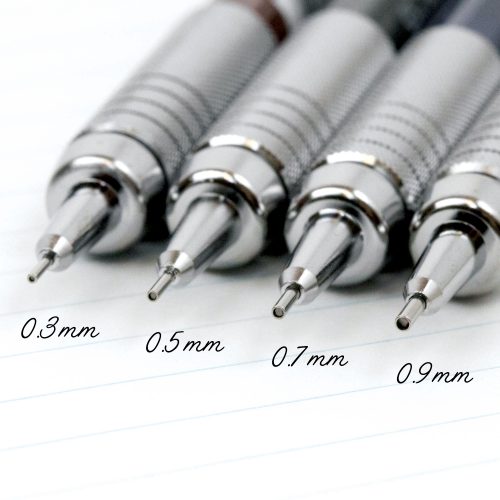 Where to Buy Pentel Pencils
Où acheter les crayons Pentel
National Retailers /
Détaillants nationaux
Wholesalers /
Grossistes
Be sure to check at your local stationery stores and request Pentel Products, you can find who carries our products in your area here
Regardez dans les magasins proches de papeterie et demandez les produits Pentel. Vous pouvez trouver nos produits dans votre région ici