Discover the Best – Back to School Essentials! Les essentielles de la rentrée !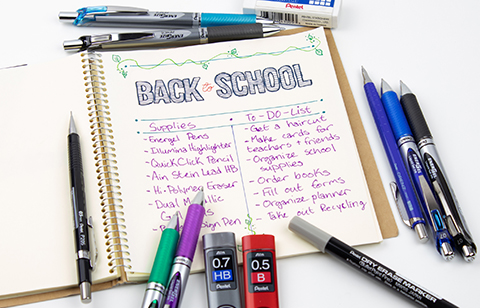 Gear up for the back to school season by stocking up on Pentel products! Check out our recommended school supply shopping list below.
Préparez-vous pour la rentrée scolaire en vous ravitaillant en produits Pentel ! Regardez nos recommandations de fournitures scolaires ci-dessous.
Energel Pens /
Stylos Energel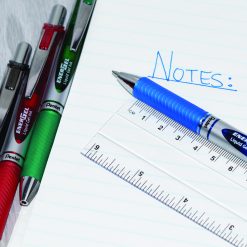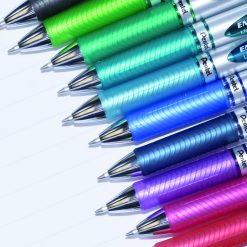 Energel gel pens boast an impressive collection of twelve colours, making it perfect for attractive colour-coded notes. With its quick-drying formula, it is the first choice for left-handed writers. Reduce your waste by using refills in them!
Les stylos Energel impressionnent avec sa collection de douze couleurs, parfaits pour les notes accrocheuses à code couleur. Avec une formule sèche-vite, c'est le premier choix pour les gauchers et gauchères. Réduire les déchets en utilisant des recharges !
Energize Pencils /
Crayons Energize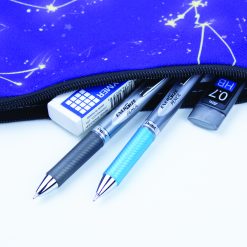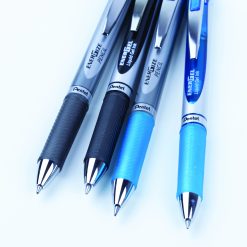 Energize Pencils were designed to be a pleasing match to Energel pens. The rubber grip provides hours of comfortable writing. The tip is fully retractable to prevent lead from breaking and keeps pouches and pockets safe.
Les crayons Energize vont ensemble avec les stylos Energel. Le grip caoutchouc offre un confort d'écriture. Le point est rétractable, afin d'éviter le bris de mine en même temps qu'il protège des poches.
Hi-Polymer Erasers /
Effaces Hi-Polymer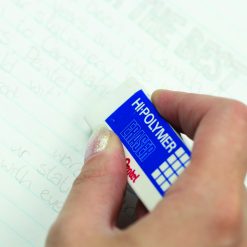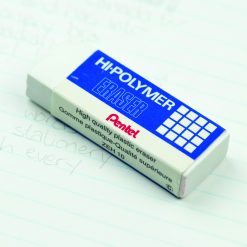 Stay smudge-free with Pentel's Hi-Polymer Erasers. This high-quality eraser will not tear your page when correcting your mistakes. It is also 10% bigger than most erasers out there so you save a little extra when you purchase it.
Restez libre de bavures avec les Effaces Hi-Polymer de Pentel. Cette efface de haute qualité ne déchirera jamais votre papier pendant qu'il corrige des fautes. Puisque c'est 10% plus volumineuse que la compétition, vous pouvez économiser un peu plus quand vous l'achetez.
Ain Stien Leads /
Mines Ain Stien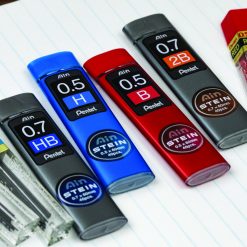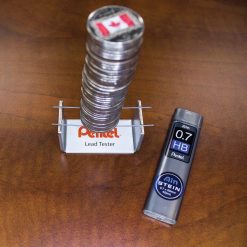 Ain Stein's innovative formula uses a porous ceramic cell structure while providing the same darkness and smoothness. This means it is stronger than the average pencil lead. The container features a twist open top. 40 refill leads per tube.
La formule d'Ain Stein est faite d'une structure poreuse de cellules en céramique, qui fournit la bonne noirceur et douceur. Cela garantit que les mines Ain Stien sont plus fortes que les mines caractéristiques. La boîte se dote d'un bouchon à vis. 40 mines de rechange dans chaque tube.
Pentel Dry Erase Markers /
Marqueurs effaçables à sec Pentel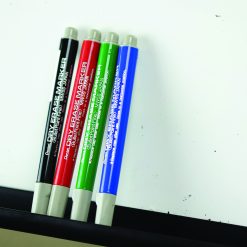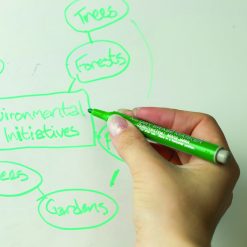 This non-toxic marker is handy to have in the classroom or with a locker size whiteboard. The smaller size makes it easy to write with.
Ce marqueur non toxique est excellent pour les tableaux blancs des salles de classe. Sa petite taille rend facile l'écriture.
We're also happy to announce that in the spirit of the season, Pentel has partnered up with Staples Advantage Canada to bring you a large giveaway of Pentel Products. You can participate in their contest by giving both of our pages a "Like" on Facebook and then follow the instructions on the post made by Staples Advantage Canada.
Nous avons le plaisir d'annoncer notre partenariat avec Staples Advantage Canada pour vous donner gratuitement des produits Pentel. Vous pouvez y participer en nous donnant un « like » sur nos deux pages Facebook. Ensuite, suivez les instructions sur le post de Staples Advantage Canada.
We will be holding our own Back to School Giveaway on Facebook and Instagram starting on August 30th so be sure to keep an eye on our social media.
À partir de 30 août, nous allons faire notre propre cadeau pour la rentrée scolaire sur Facebook et Instagram.  Gardez donc un œil sur nos médias sociaux !
Where to get your Back to School Products:
Où obtenir vos produits de rentrée scolaire :
National Retailers / 
Détaillants nationaux
Wholesalers /
Grossistes
Be sure to check at your local stationery stores and request Pentel Products, you can find who carries our products in your area here
Regardez dans les magasins proches de papeterie et demandez les produits Pentel. Vous pouvez trouver nos produits dans votre région ici