Pentel Art Products for the 2019 Holiday Season / Produits Pentel Art pour les Fêtes 2019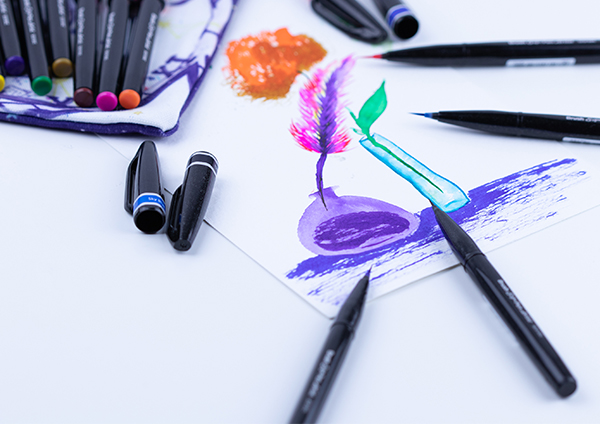 Pentel Art Products for the 2019 Holiday Season
Produits Pentel Art pour les Fêtes 2019
Ready to bring some colour back into your life? As we move out of October and into the holiday season we recommend the following Pentel Products for the hobbyist on your Christmas list.
Mettez de la couleur dans votre vie ! Afin de vous préparer pour les Fêtes, regardez nos recommandations de produits Pentel pour les créatifs sur votre liste de Noël.
Brush Sign Pen Artist – New to Pentel Canada!
Pinceau Sign Pen Artiste – Nouveau à Pentel Canada !
SESF30C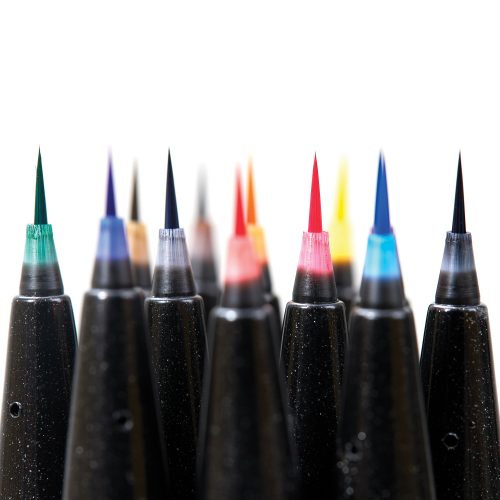 The vibrant colours are blendable and washable, capable of creating a full hue and value range similar to watercolour. The flexible synthetic brush tip offers the most control and precision anywhere. Perfect for highly detailed and expressive sketches, comic inking and colouring, and professional illustration. Integrates seamlessly with Sign Pen Brush and Pentel
Brush products.
Les couleurs vives se mélangent bien et sont aussi lavables. Semblable à l'aquarelle, ce pinceau donne une gamme complète de teintes et couleurs. Le pinceau synthétique souple offre un meilleur contrôle avec une excellente précision. C'est un choix parfait pour les croquis très détaillés tel que les bandes dessinées ou pour créer une illustration professionnelle. S'utilise bien avec le Feutre Sign Pen et les autres pinceaux Pentel.
Pentel Arts Watercolours
Couleurs Aquarelle Pentel Arts
WFRS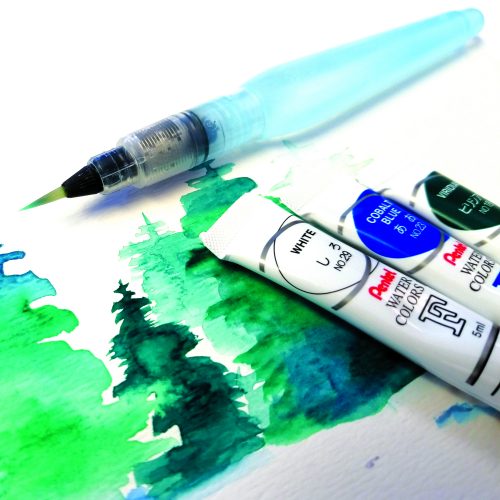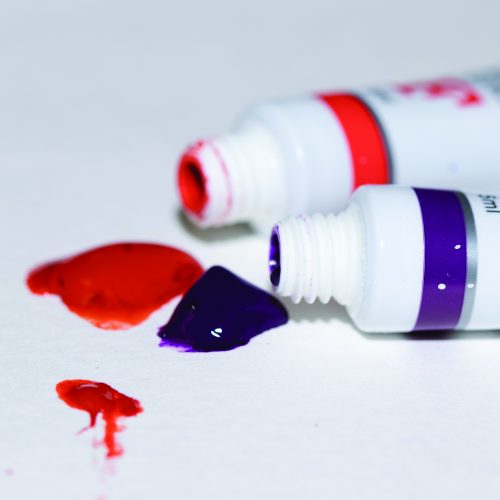 Rich, dramatic colours spread and blend easily to create subtle hues. Dries evenly resists fading, and will not crack or flake. Ideal for glazing without turning "muddy". Each laminated tube contains 5ml of brilliant, acid-free watercolour paint. Plastic tubes allow every last drop of paint to be used. Great to use in conjunction with oil pastels and colour pencils. Once colours are dry on palette, they can be re-used when water is applied.
Les couleurs riches et éclatantes se mélangent bien pour produire des nuances subtiles. Séchage uniforme sans écaillage, résistant à la lumière. Idéal pour le vernissage sans ternir l'œuvre d'art. Chaque tube contient 5ml de peinture à l'aquarelle sans acide de couleur éclatante. Ses tubes en plastique vous permettent d'extraire facilement la peinture jusqu'à la dernière goutte. S'utilise bien avec les pastels à l'huile et les crayons de couleur. Une fois sèche sur votre palette, la peinture peut être réutilisée lors de l'ajout de l'eau.
Dual Metallic Gel Pens
Stylo À Bille Roulante À Encre Gel Métallique
K110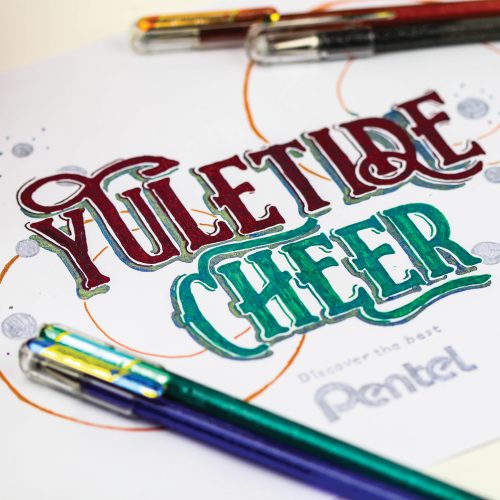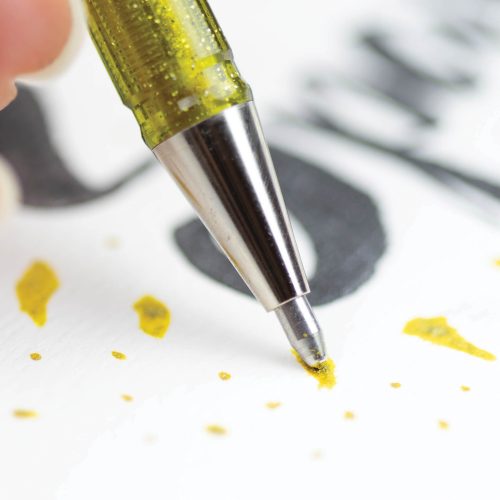 This metallic gel roller uses pigment ink which changes colour depending on the angle or the paper colour that the ink is viewed on. Features a transparent barrel making the metallic ink visible. Perfect for cards, drawing, doodles, and other designs.
Ce stylo à encre gel métallique utilise de l'encre pigmentée qui change de couleur en fonction de l'angle duquel on la regarde. Le barillet transparent permet de voir l'encre métallique. C'est idéal pour les cartes, les dessins et les gribouillages.