Pentel Canada celebrates Earth Day! Pentel Canada fête le jour de la Terre !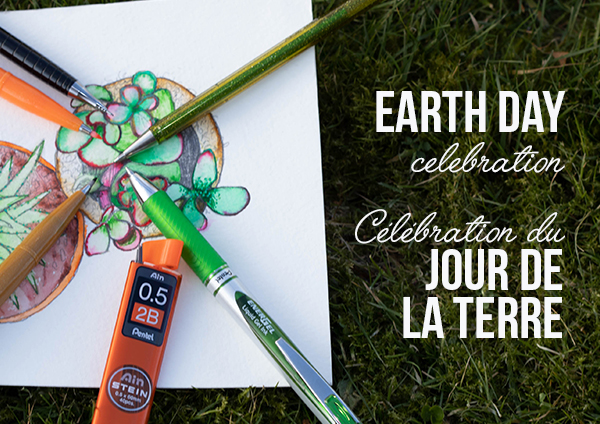 Happy Earth Day from Pentel Canada!
Avril, c'est le jour de la Terre !
We were "green" before it was a movement and have continually invested in responsible manufacturing processes since the 1960s. We offer more refillable pens and pencils than any other manufacturer as well as our Recycology™ line of eco-friendly writing instruments – made from at least 50% recycled materials.

Nous étions "verts" avant qu'il fût un mouvement répandu. Depuis les années 1960 Pentel se concentre sur la protection de ressources naturelles et de l'environnement dans toutes les étapes de la fabrication. Nous offrons plus de stylos et crayons rechargeables que tout autre fabricant. Notre marque Recycologie comprend des instruments d'écriture faits d'au moins 50 % de matières recyclées.
Check out our list of recommended products from our Recycology line below:
Voici quelques-uns des produits Recycologie les plus populaires: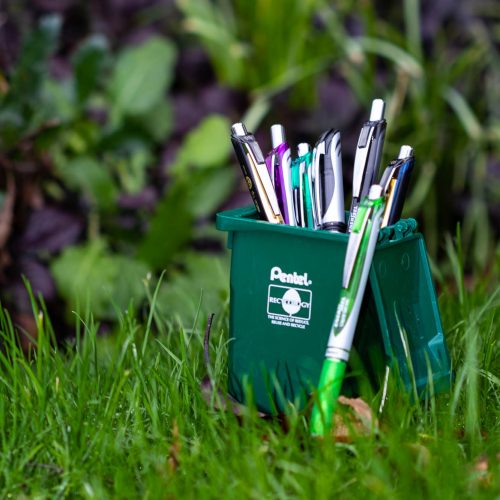 BL77 Energel
Over 50% of the materials used to create the popular Energel pen are recycled materials. No need to buy a new pen when you run out of ink. Simply refill it with another LR7 ink cartridge! LR7 refill: https://pentel.ca/product/lr7-2
Le stylo fort populaire Energel est fait de plus de 50 % de matières recyclées. Plus besoin d'acheter un nouveau stylo quand il n'y a plus d'encre. Rechargez-le avec une cartouche d'encre LR7 ! Recharge LR7 : https://pentel.ca/product/lr7-2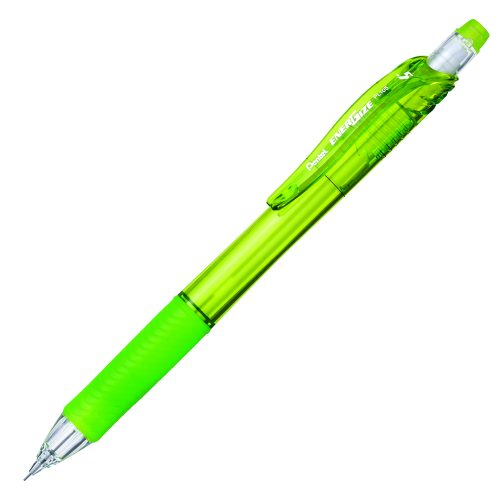 PL105 Energize X
Reduce your waste by using refillable mechanical pencils instead of wooden pencils. You can even pair the PL105 pencil with Pentel Recycology lead.
Réduisez vos déchets en utilisant des porte-mines au lieu des crayons en bois. Les mines Recycologie de Pentel accompagne bien le porte-mine Energize X.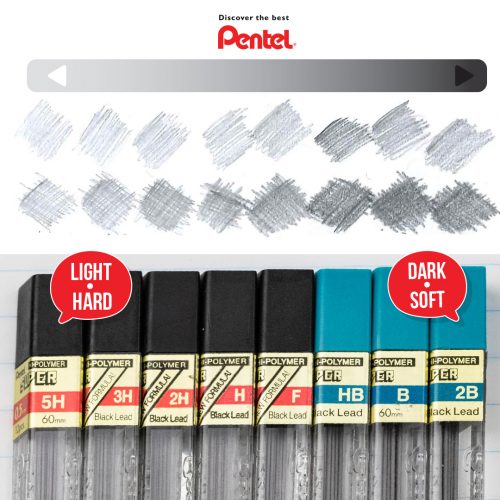 C505-HB Super Hi-Polymer HB
Each tube of Pentel Super Hi-Polymer HB lead is made of 100% recycled plastic. The Super Hi-Polymer lead is also available in a variety of lead grades: 2B, 2H, 3H, 4H, 5H, B, F, H.
100% de chaque tube des mines Super Hi-Polymer HB de Pentel est fait de plastique recyclée. Les mines Super-Hi Polymer sont disponibles aussi dans une large gamme de dureté : 2B, 2H, 3H, 4H, 5H, B, F et H.
Yes, Pentel products are recyclable! Where can you recycle Pentel Products?
Oui, les produits Pentel sont recyclables ! Où peut-on recycler les produits Pentel?
Our good friends at Staples have partnered with TerraCycle® to provide a second life for used writing instruments. Save used writing instruments and recycle them at your nearest Staples store. Through in-store collection at over 300 locations across Canada, they have successfully diverted over 2 million writing instruments from ending up in landfills. You can learn more about what to recycle and which stores are recycling writing instruments here: https://www.terracycle.com/en-CA/brigades/staples-en-ca
Nos bons amis chez Staples collaborent avec TerraCycle pour donner une seconde vie aux instruments d'écriture usagés. Apportez vos instruments d'écriture à un magasin Bureau en Gros près de chez vous pour les recycler. Par le ramassage en magasin dans plus de 300 emplacements au Canada, ils ont prévenu 2 millions d'instruments d'écriture de finir en décharge. Pour en savoir plus : https://www.terracycle.com/fr-CA/brigades/staples-fr-ca
Where to get Pentel Recycology products:
Où obtenir les produits Recycologie de Pentel :
National Retailers / 
Détaillants nationaux
Wholesalers /
Grossistes
Be sure to check at your local stationery stores and request Pentel Products, you can find who carries our products in your area here
Regardez dans les magasins proches de papeterie et demandez les produits Pentel. Vous pouvez trouver nos produits dans votre région ici