Local Business Feature: Nikaido in Steveston, BC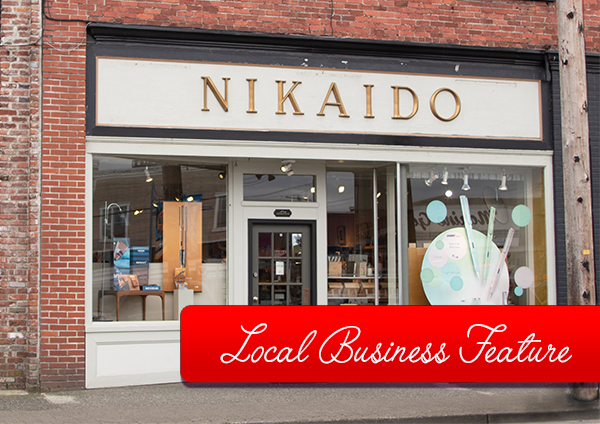 Nikaido is a calming and charming tea and stationery store located near the shores of Steveston BC. Steveston is home to many historical buildings and is a well-known tourist and filming area. The combination of tea and stationery makes the store as unique as the area it is located in.

We had the pleasure of speaking with the staff of this unique store to get some more insight about what they are all about
How long has the store been in business?
Nikaido has been in business since 1988.
What are three interesting facts about the store?
Nikaido's original location was on the second storey of our building, and the name literally means "second-floor hall"
The bricks of our building, Hepworth Building, were made in England and used for ballasts in ships and then repurposed
The Nikaido mascot was a dachshund called Beckett
Why do you sell stationery products in your store?
We like it!
Why do people get drawn into your store?
Some things our customers tell us they like is the calm and friendly atmosphere, diverse but carefully chosen range of unique and quality products.

Which Pentel product would you recommend to customers and why?
Pentel Brush Pen. It is easy to use and comes in a sophisticated range of colours (our favourite is the Mustard Yellow).
Does your store hold any events?
We have a semi-annual sale in spring and November yearly

Follow Nikaido on their social media platforms or visit their website to get updates on their special events and more!

To get more information on where to buy Pentel products please visit our Where To Buy page.